Gamblin Color Pigments
Pigment is used to create a variety of painting media such as oils, acrylics, watercolors, egg tempera, Cold Wax and encaustic.
Our pigments are 100% pure and they are finely-ground so artists can easily bring out the greatest potential in each color. Compare prices with other fine pigments and you'll find there is no better value than Gamblin.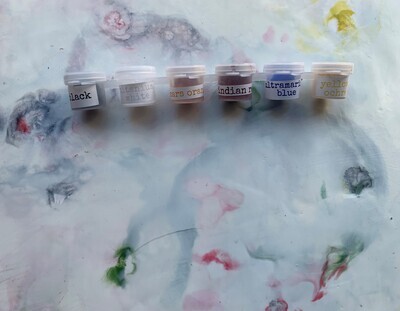 Gamblin Six Color Mini Combo Set
Gamblin Six Color Mini Combo Set
Choose from a 6 colors set